This is a post I was able to rescue via cached web pages after I changed servers…..
"I have been playing with card stock models for a while now. The layout needed a passenger station and I located an HO scale image for Knox College's "Old Main" building. It was selectively compressed and not made to plan. The structure is printed surfaces over foam core with a scratchbuilt canopy:
It looks OK in person and in pictures.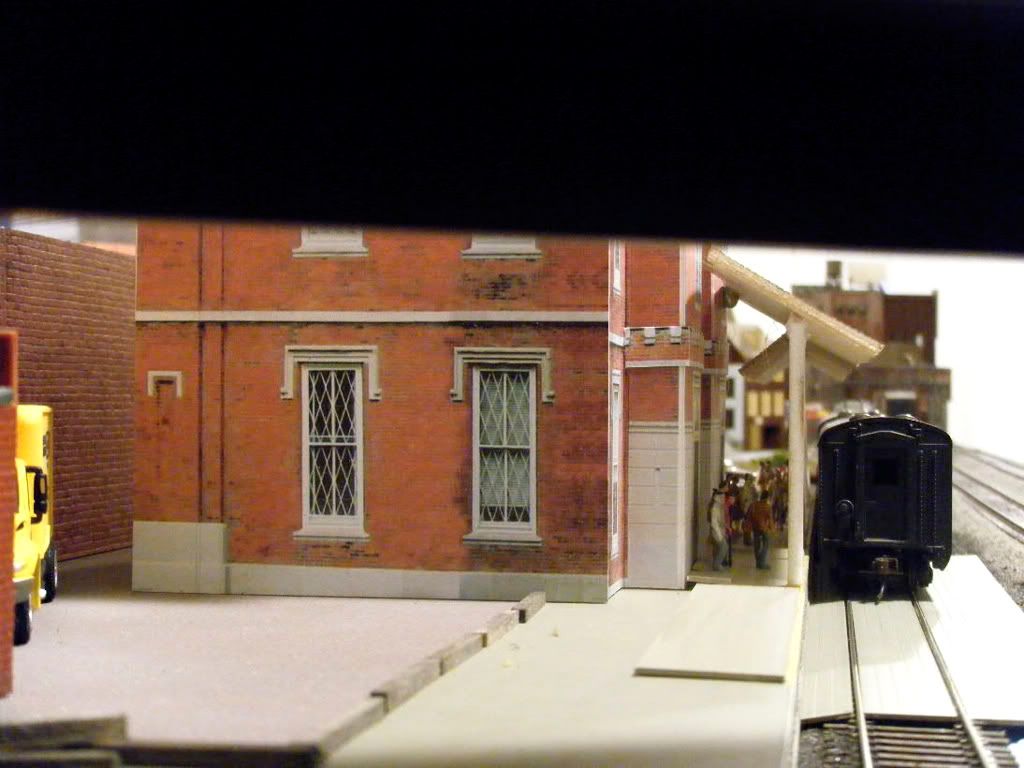 This area is not finished. There is a lot of other work that needs to be done as well as weathering…
The Penske truck and DHL van started as plain vehicles that I made decals for. Enjoy.